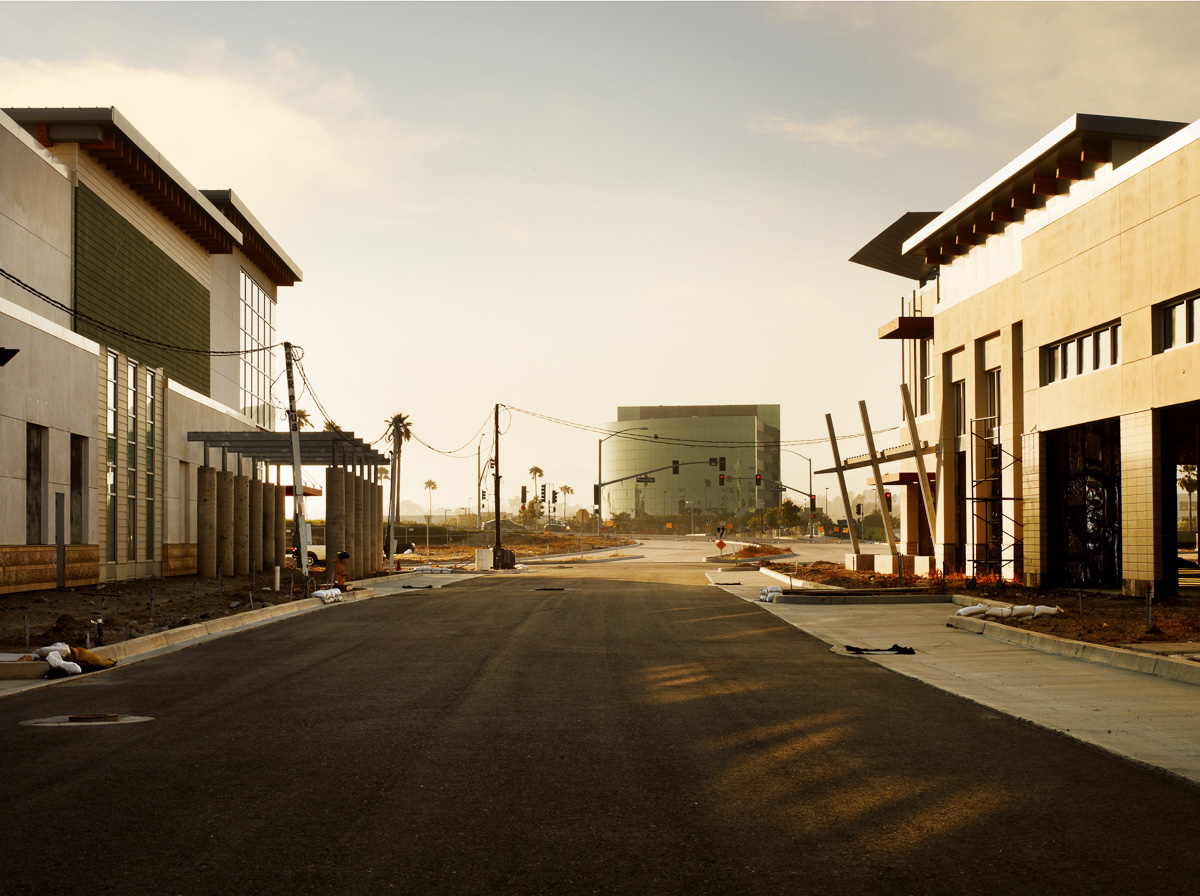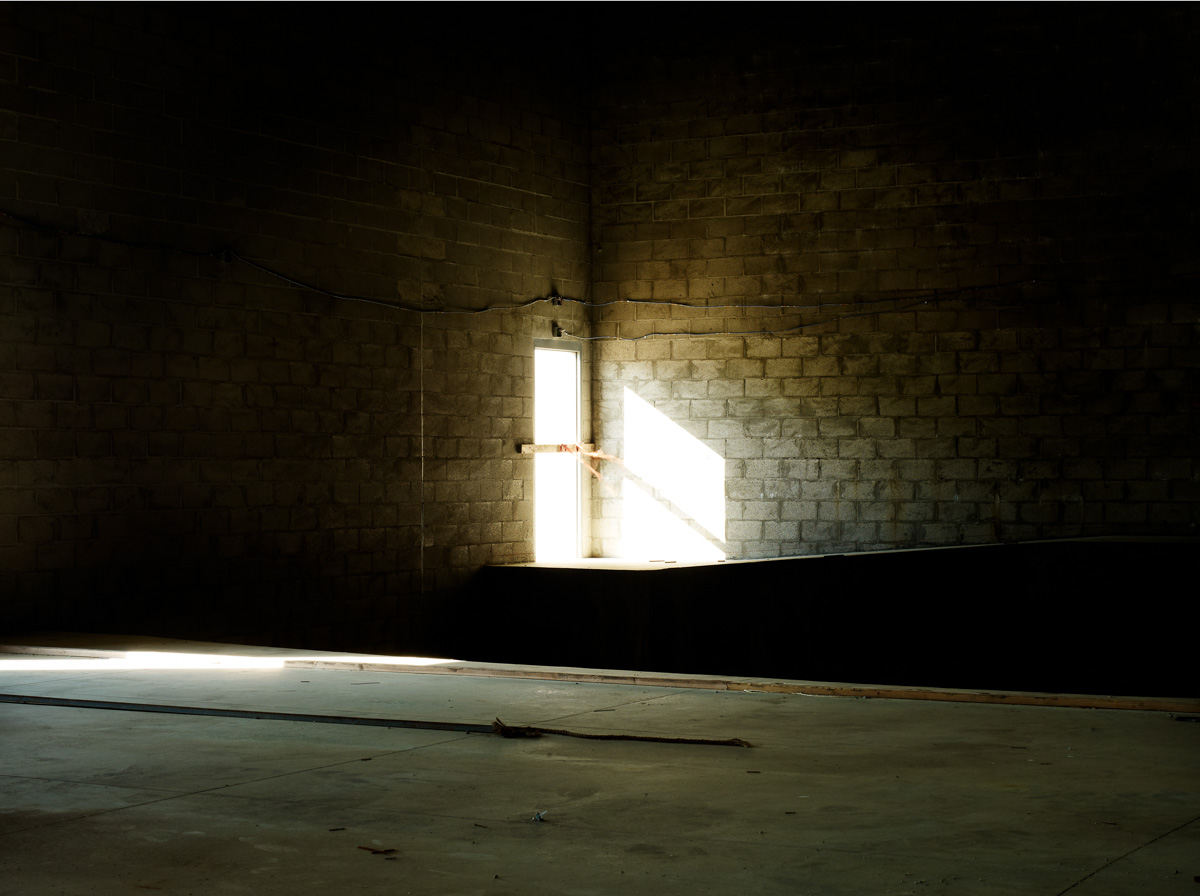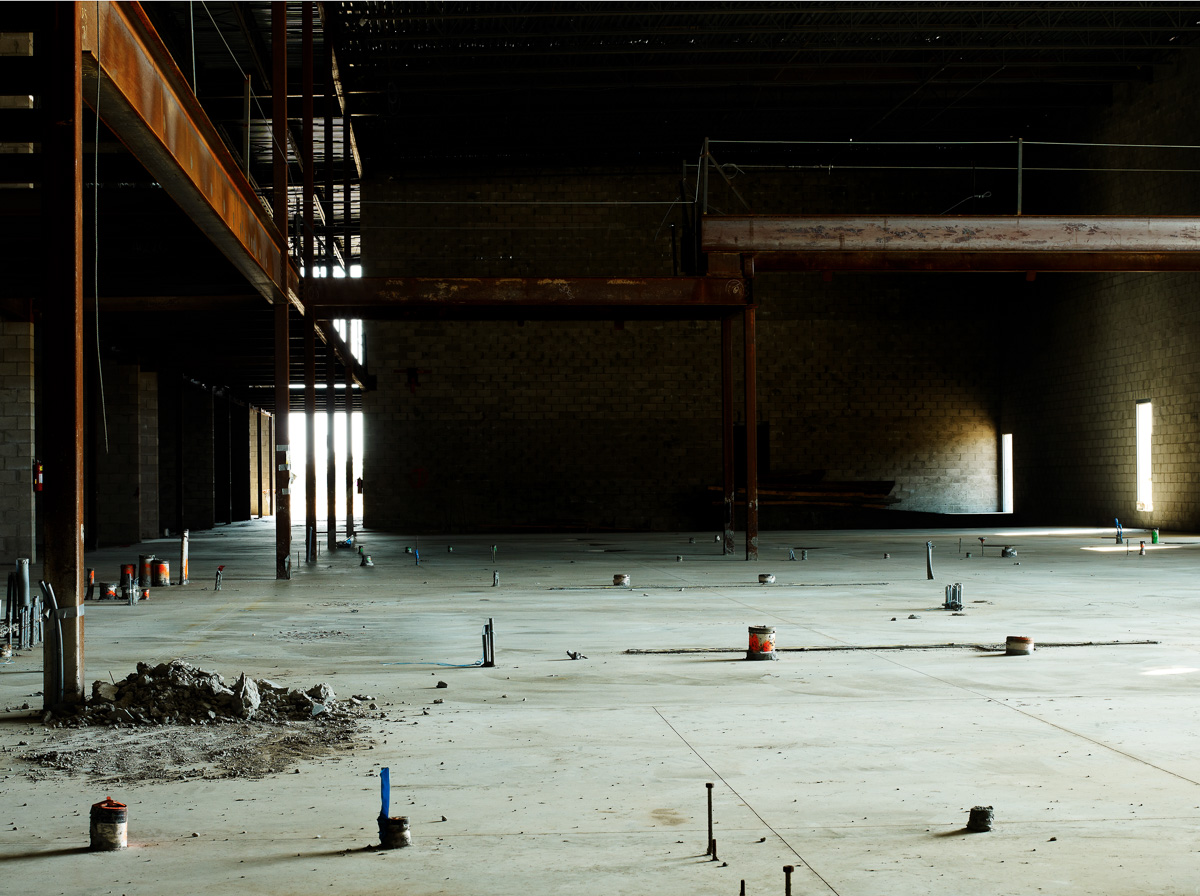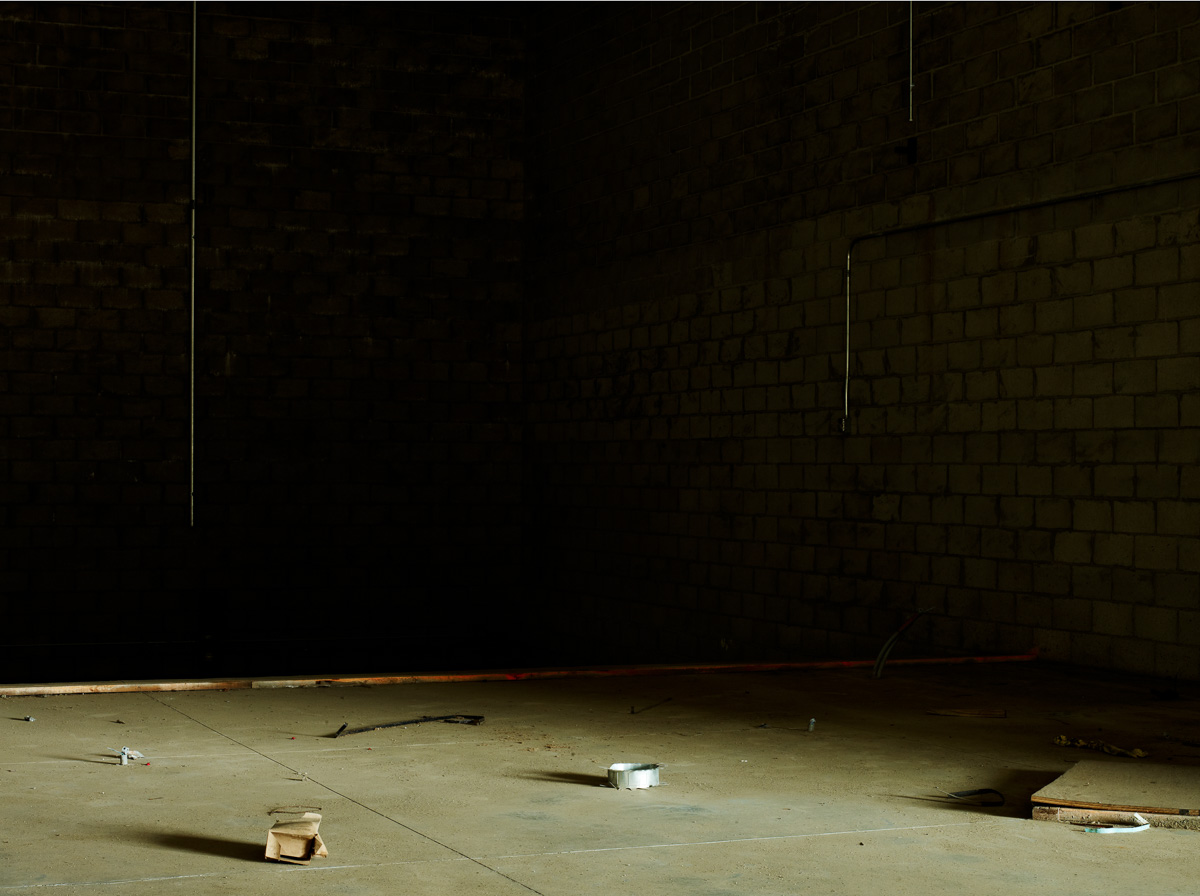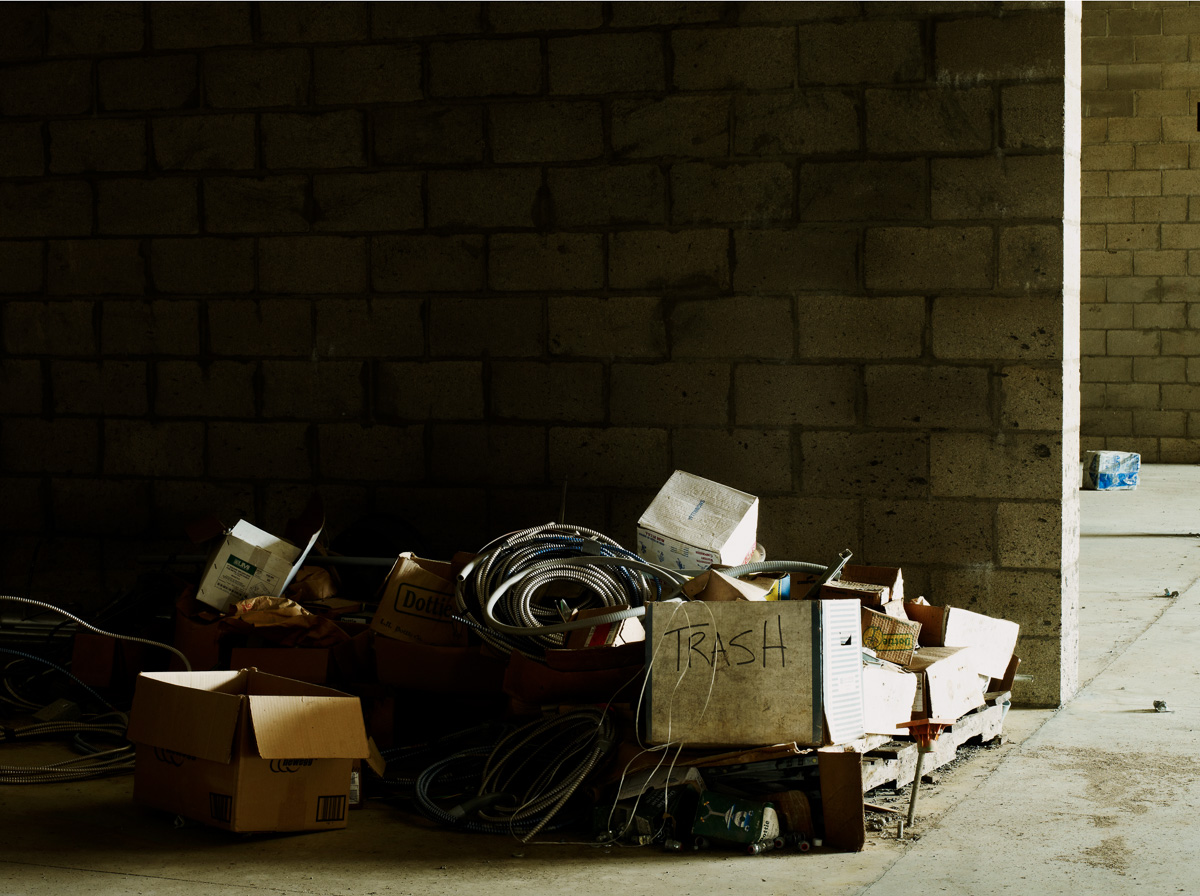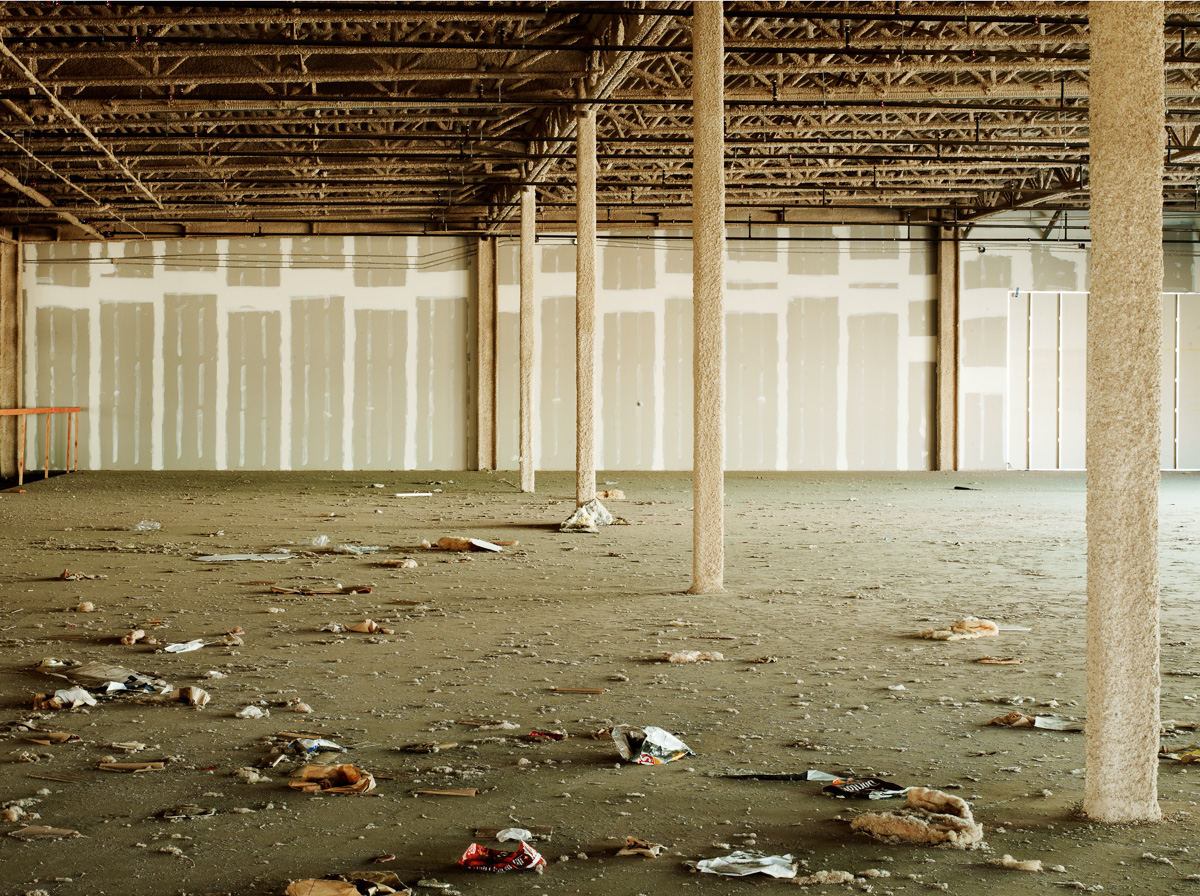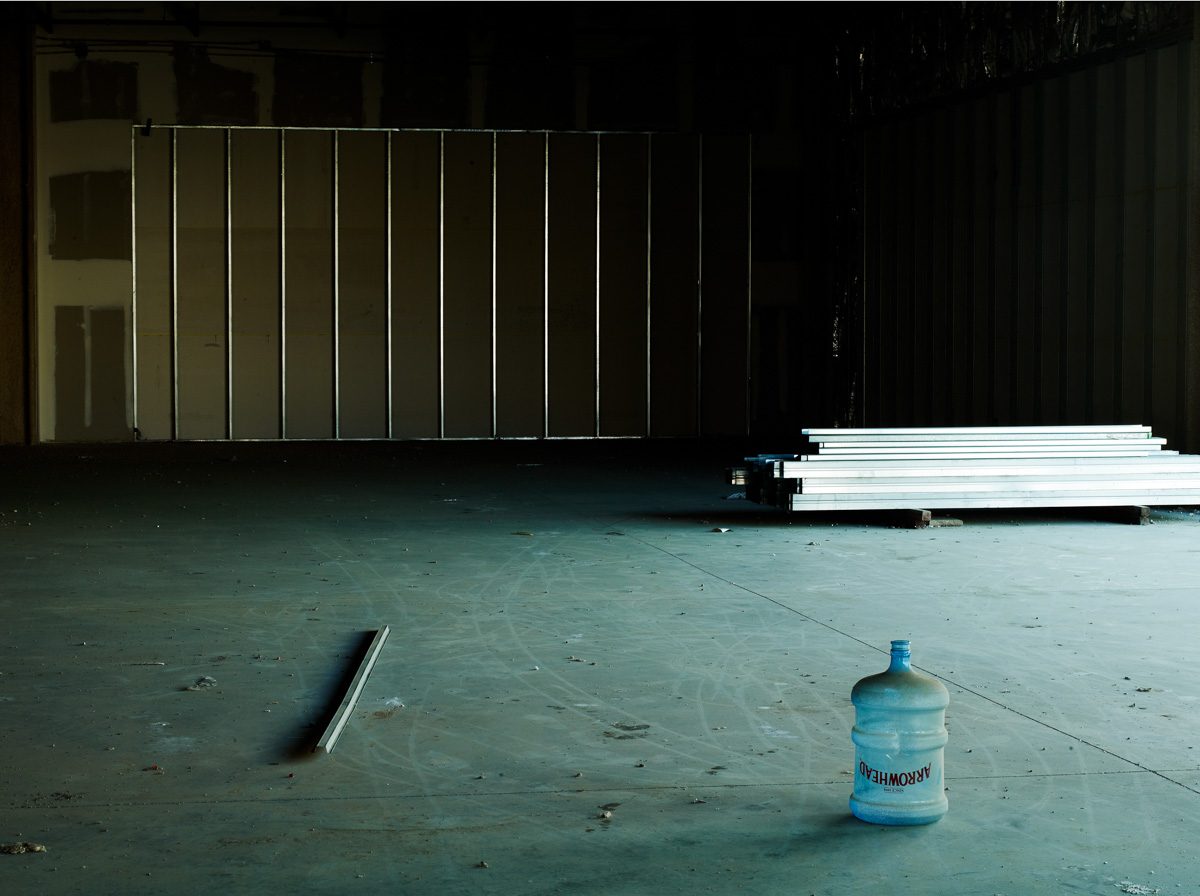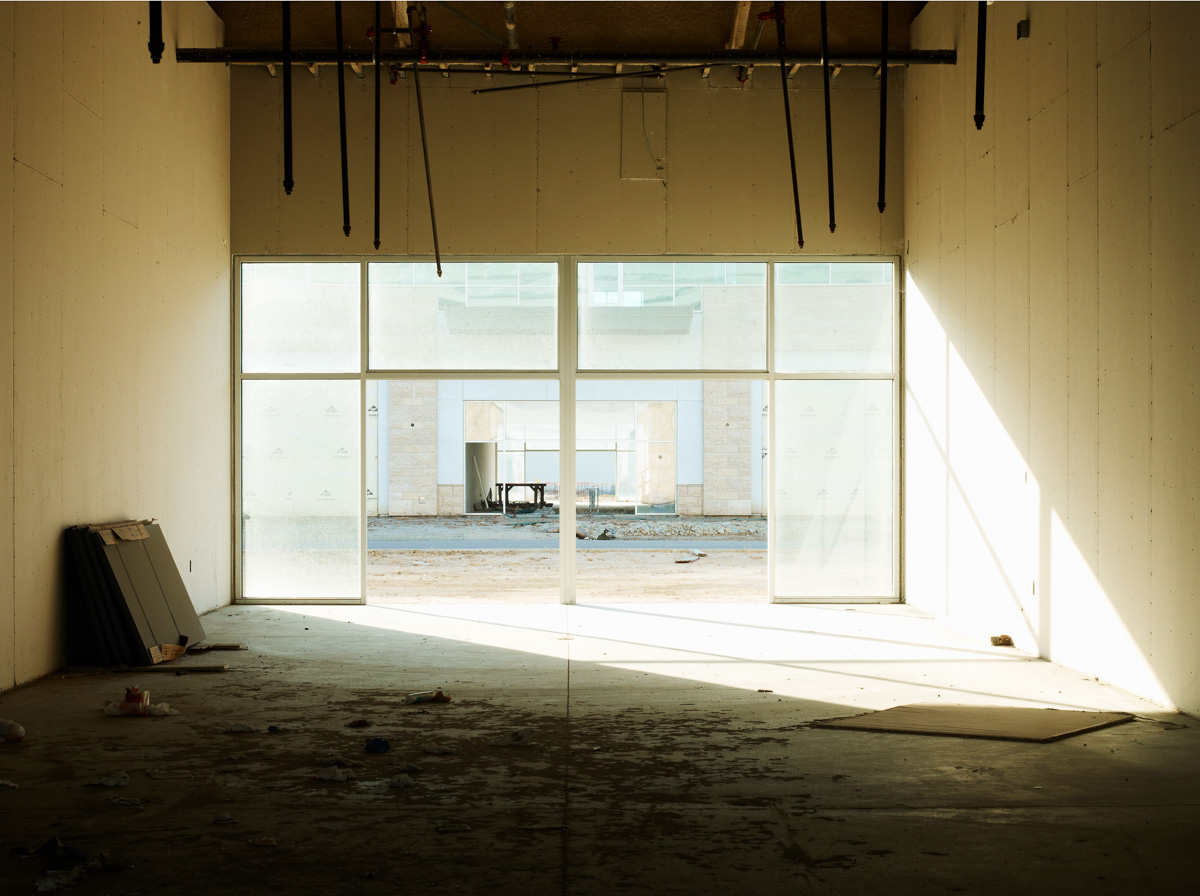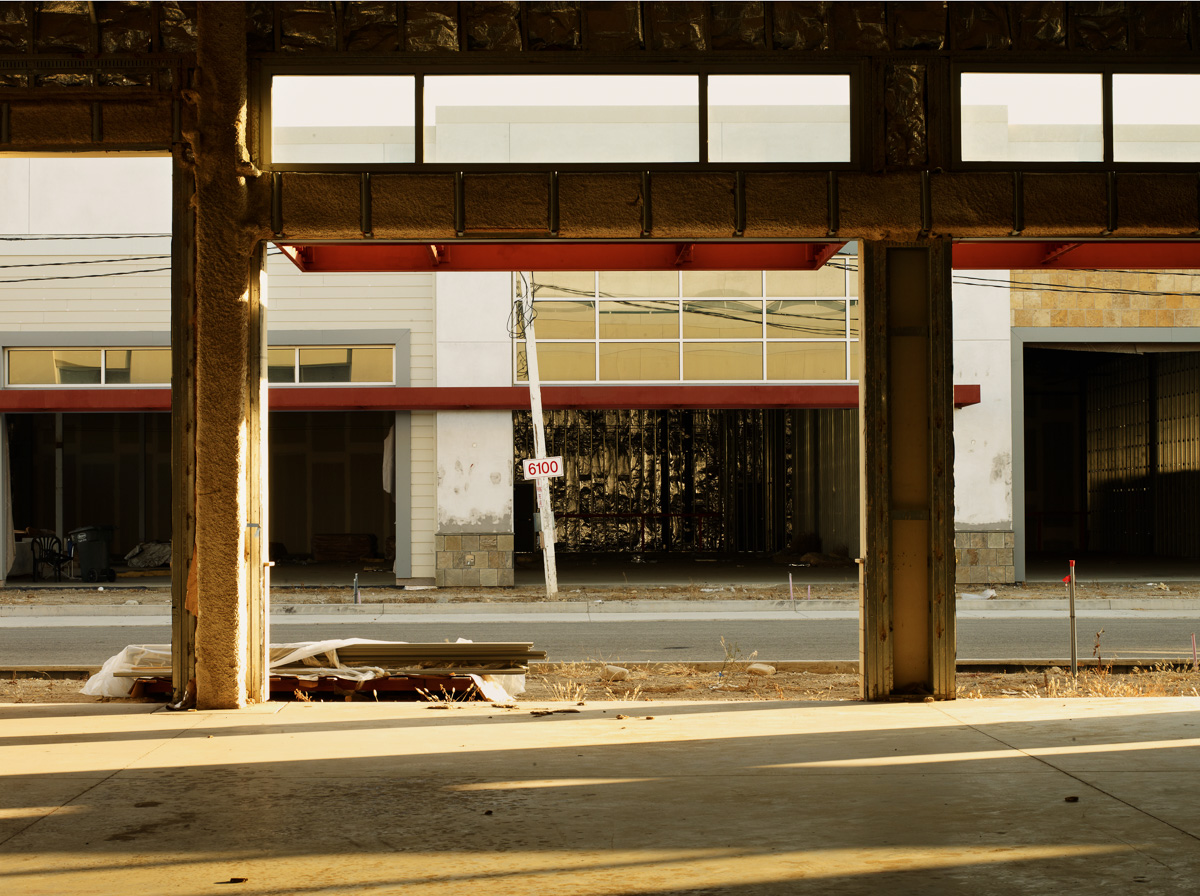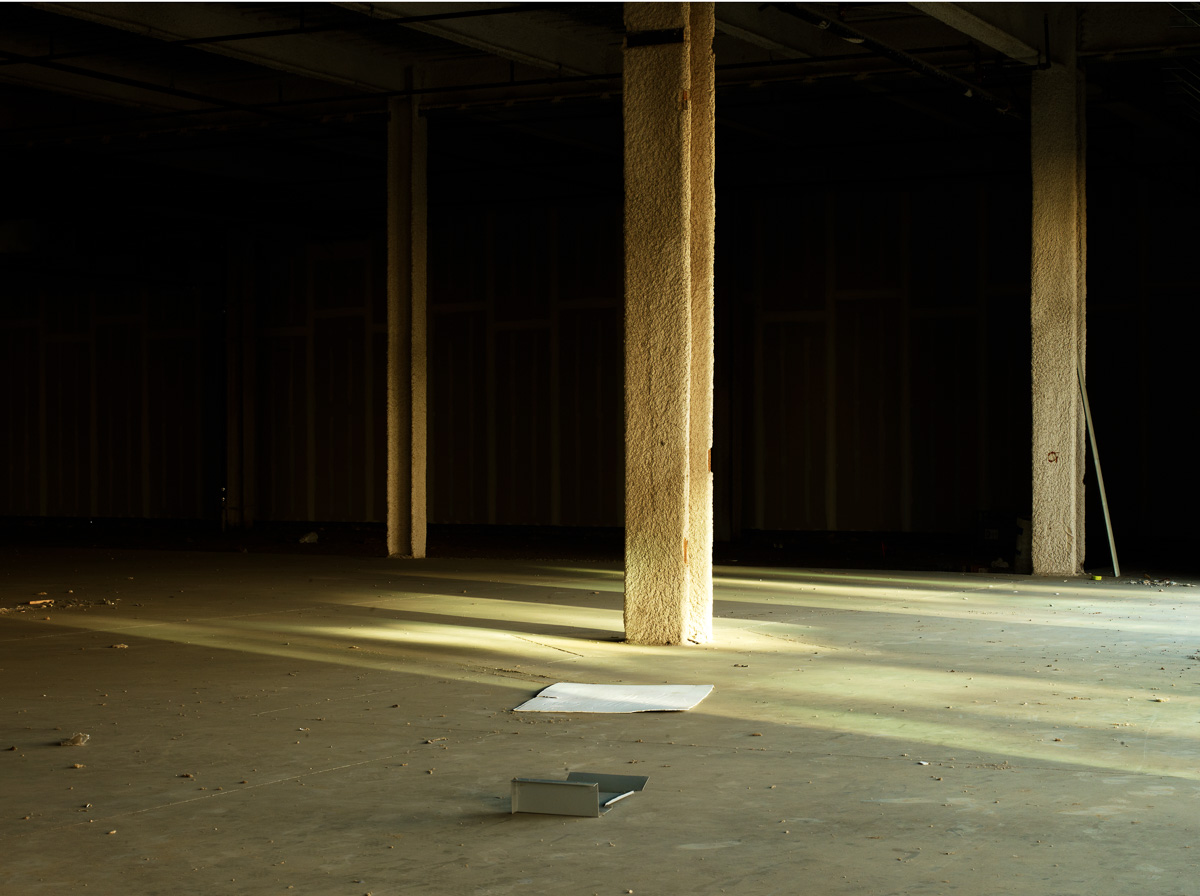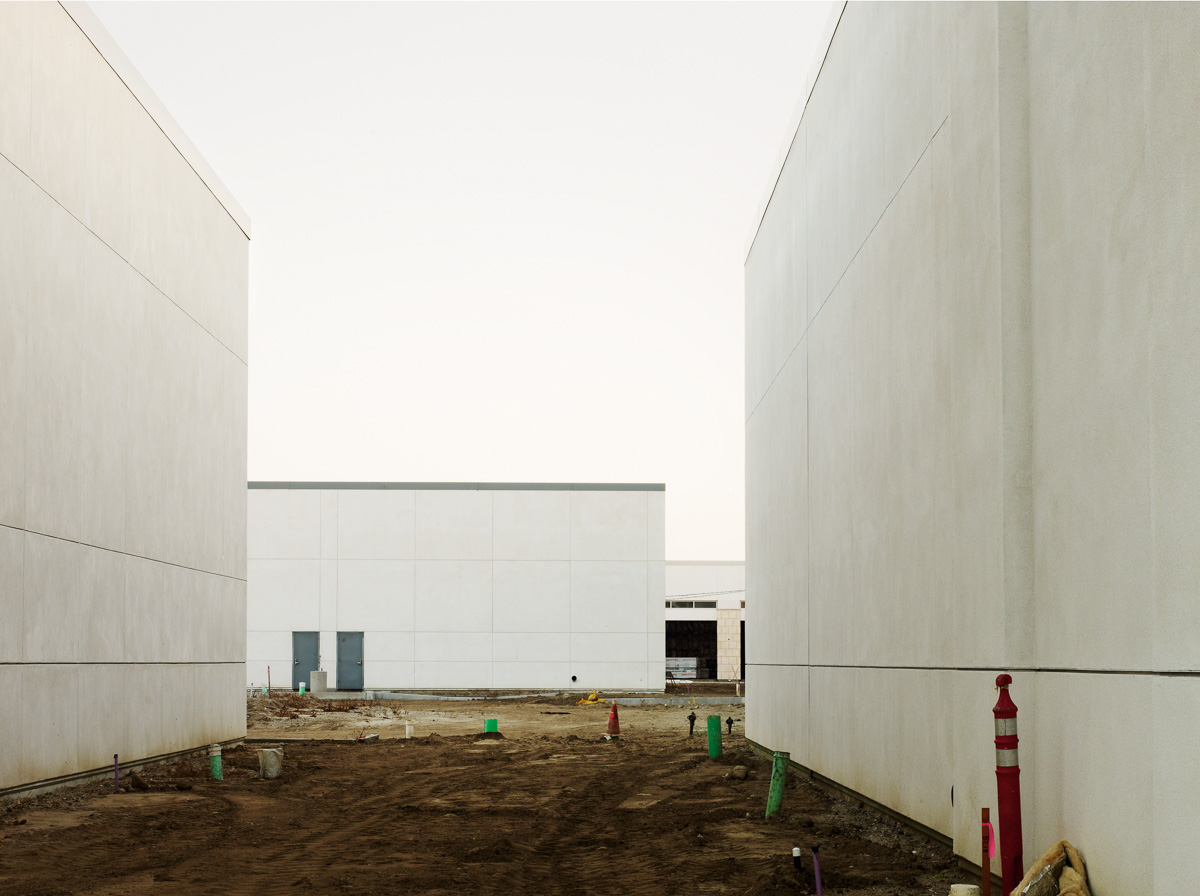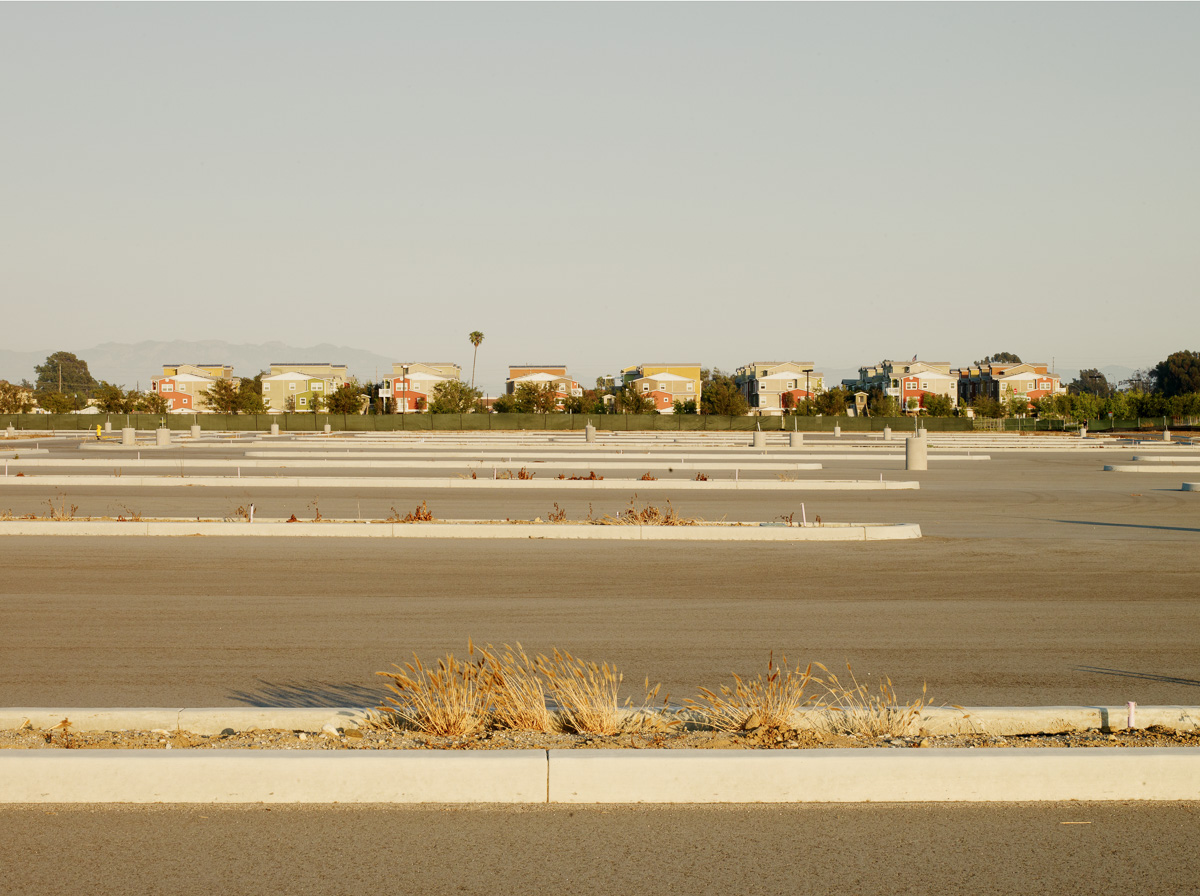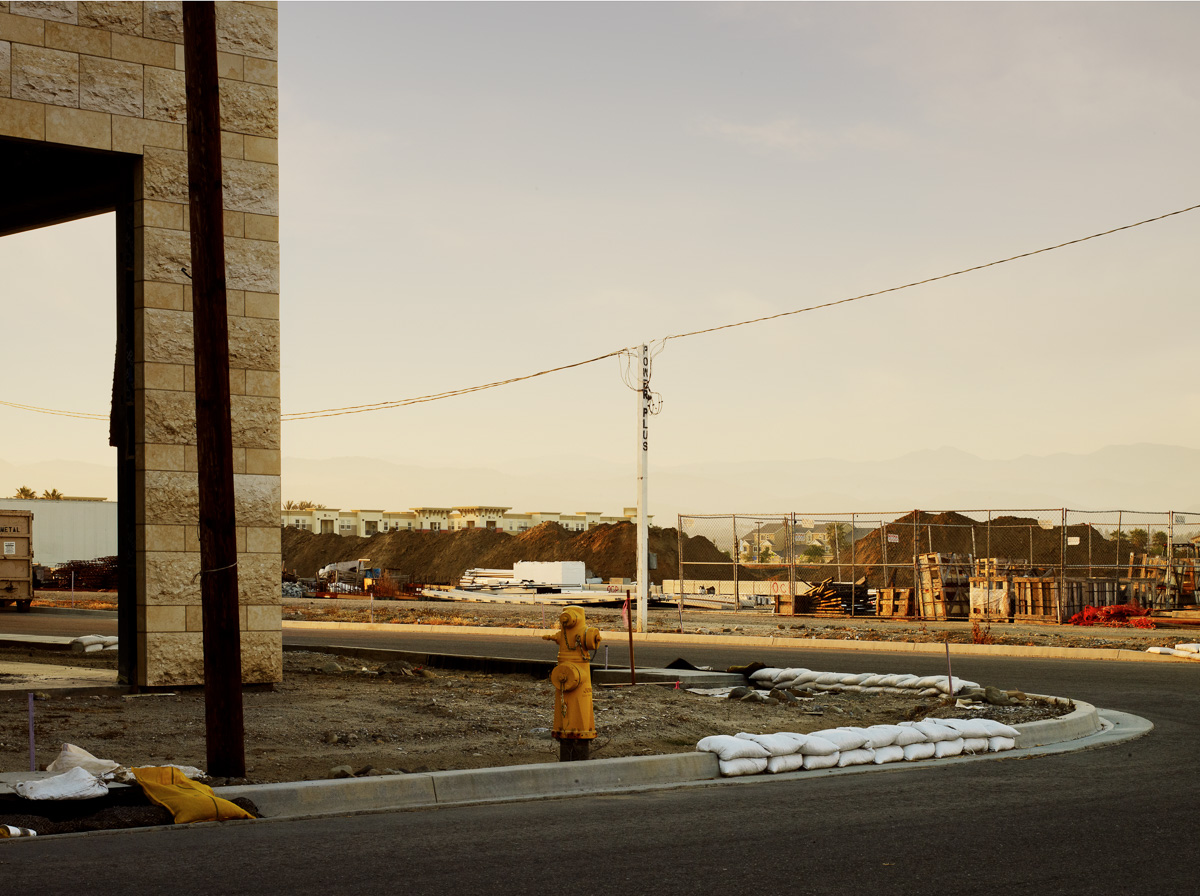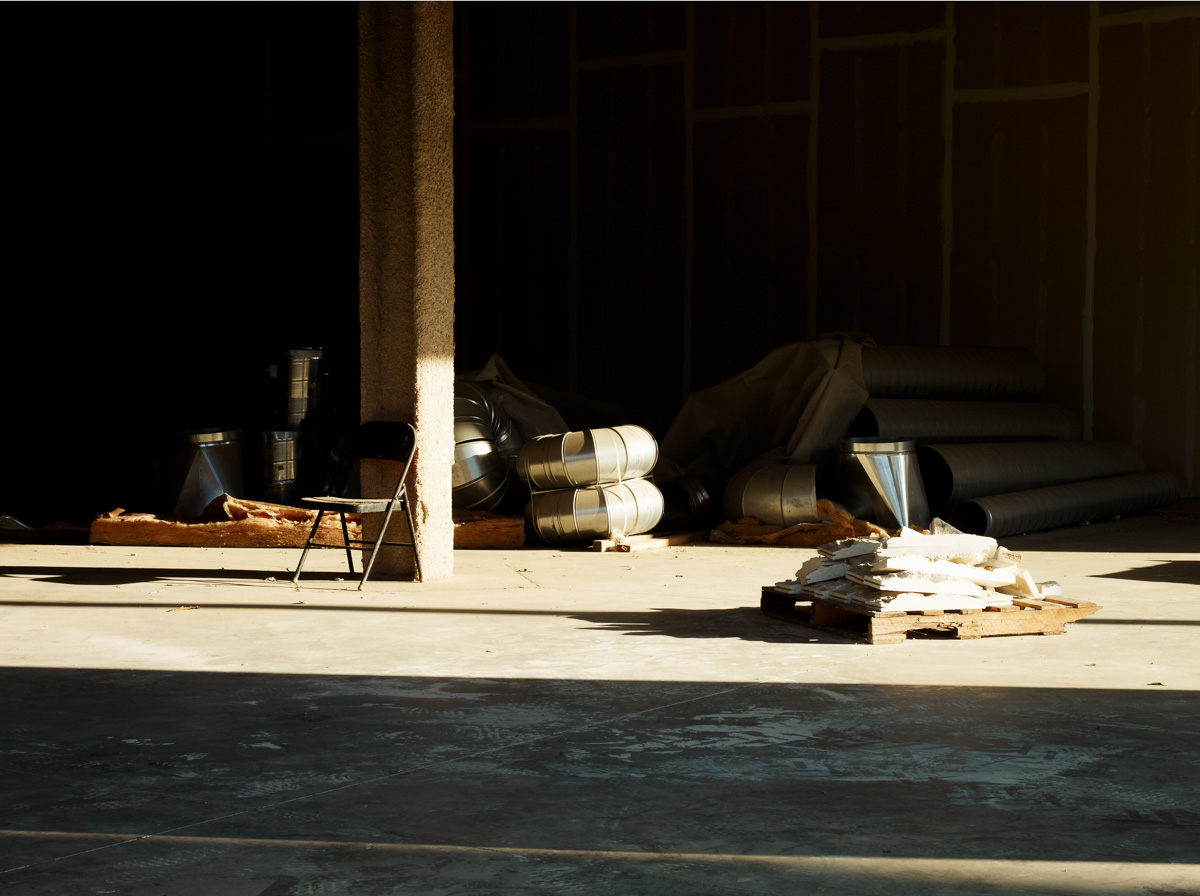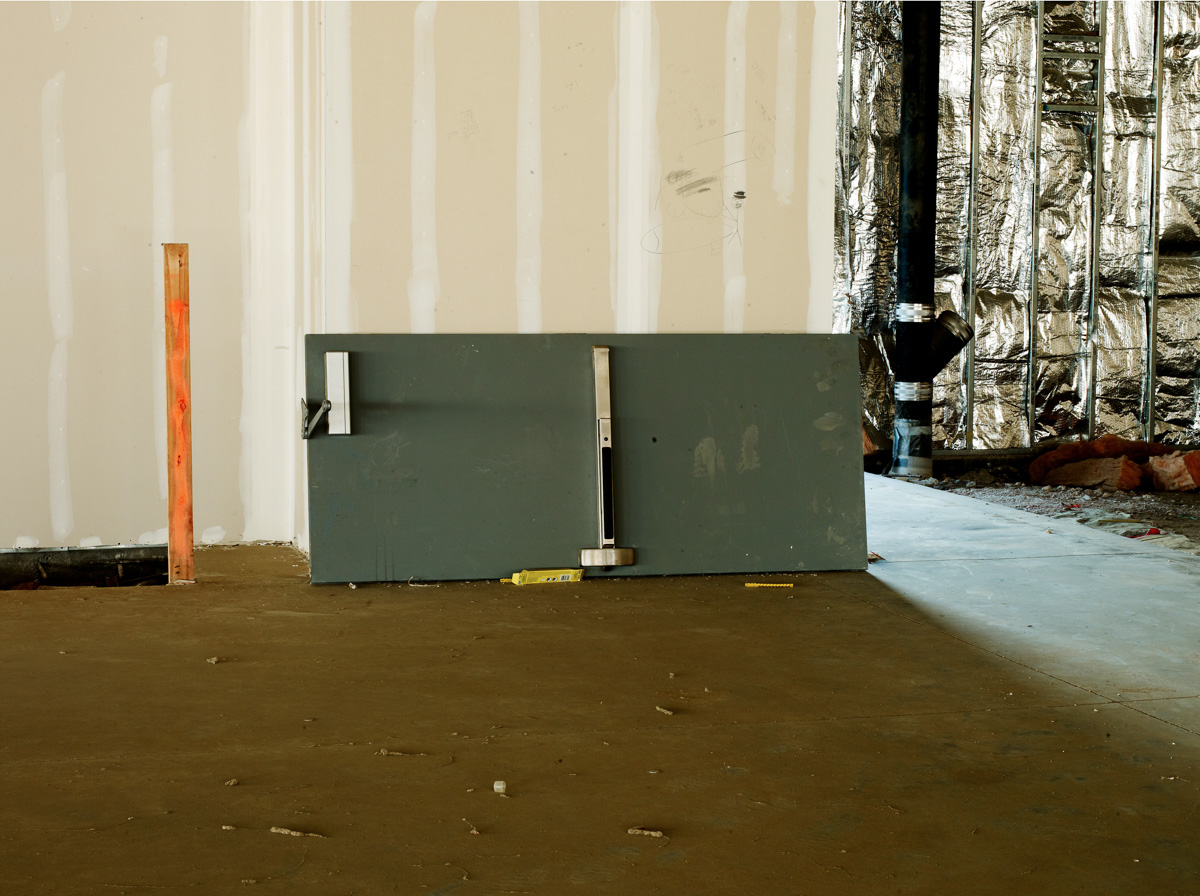 The Collection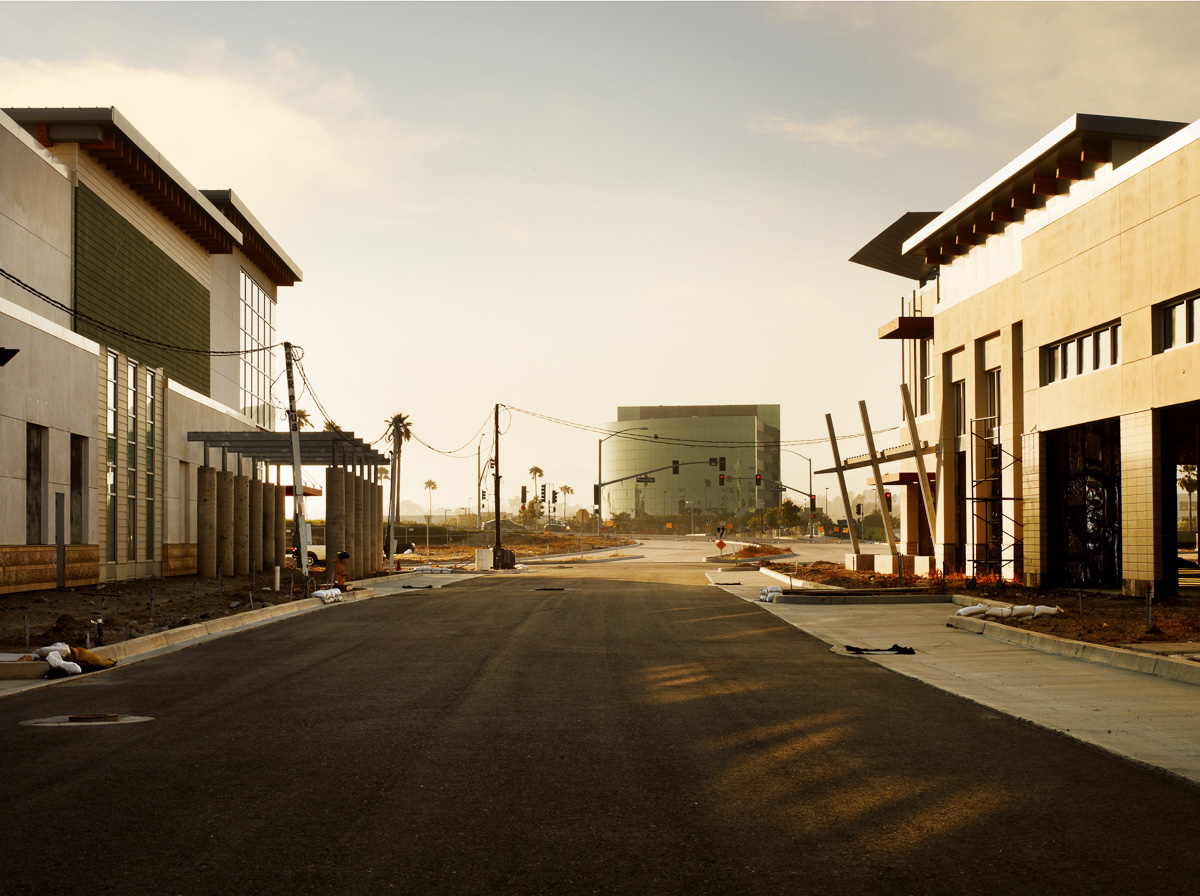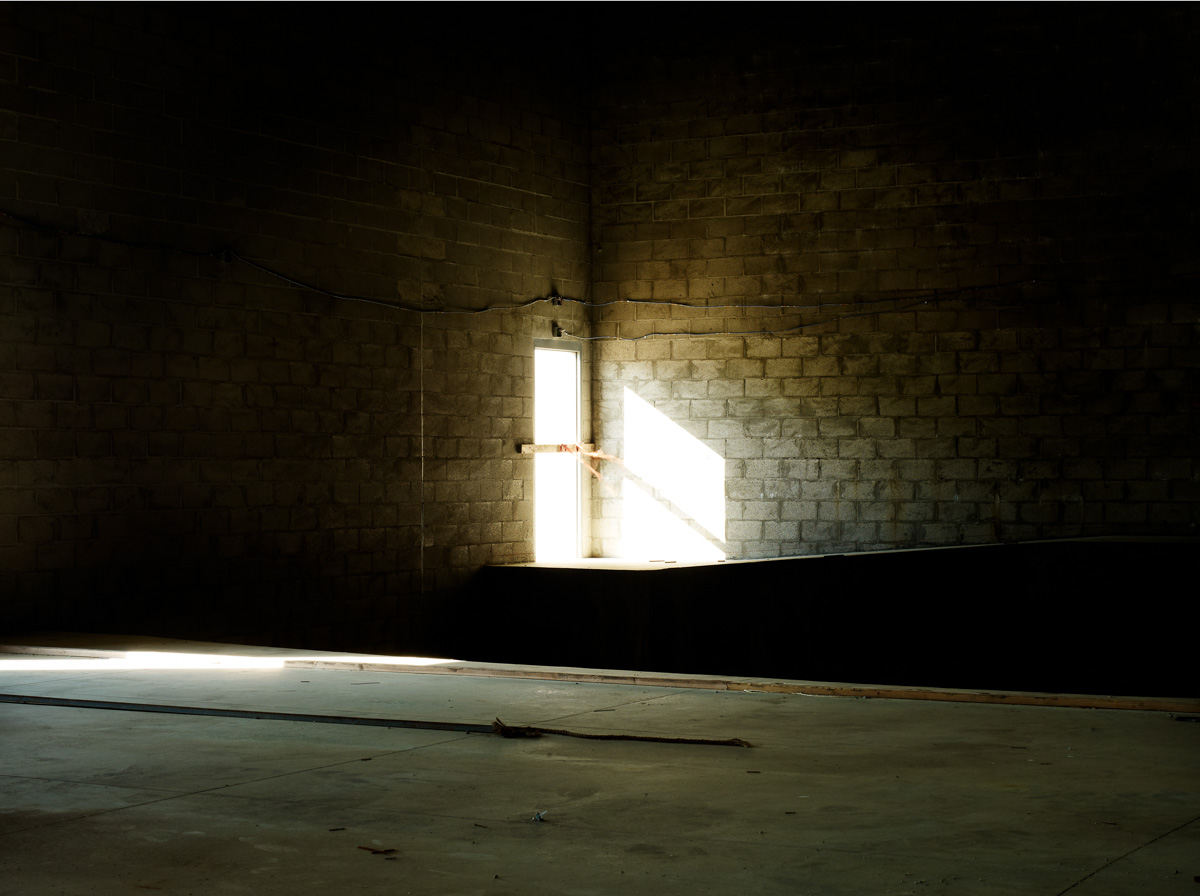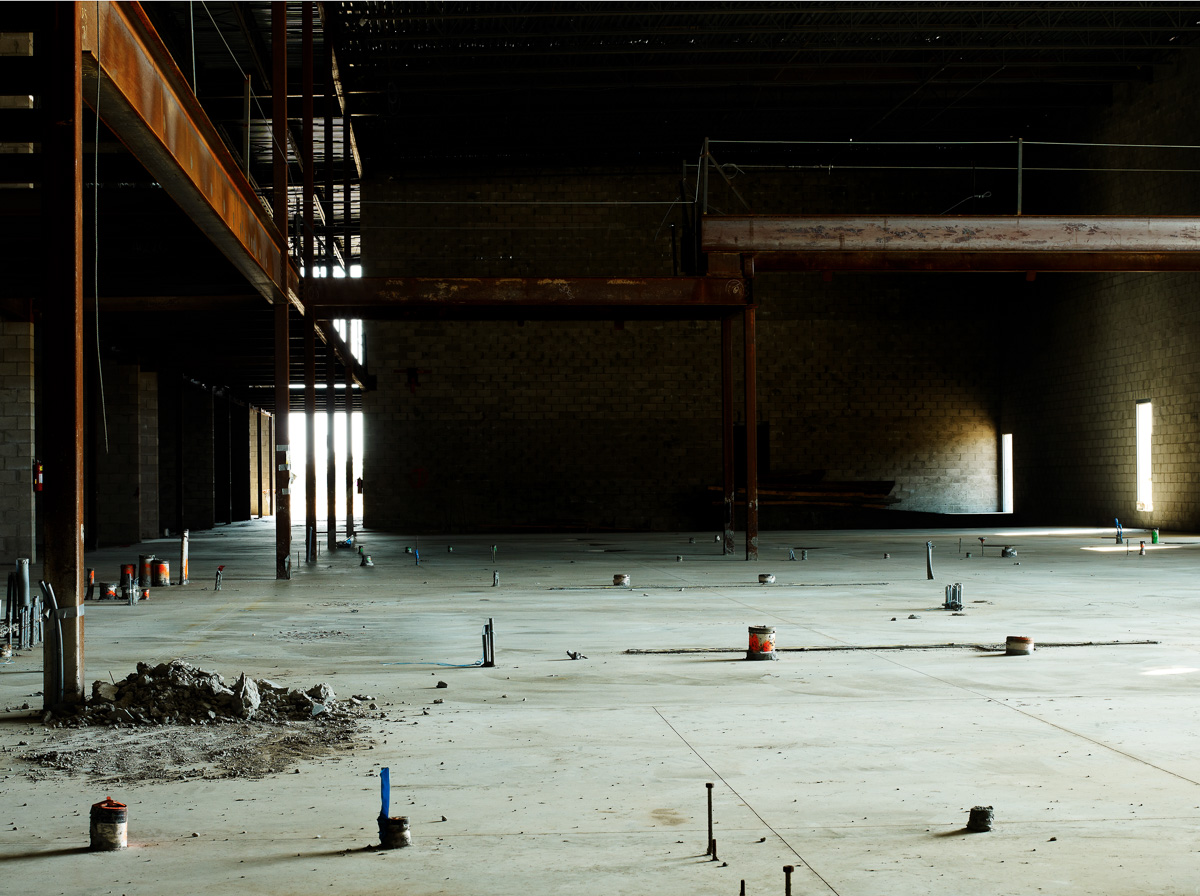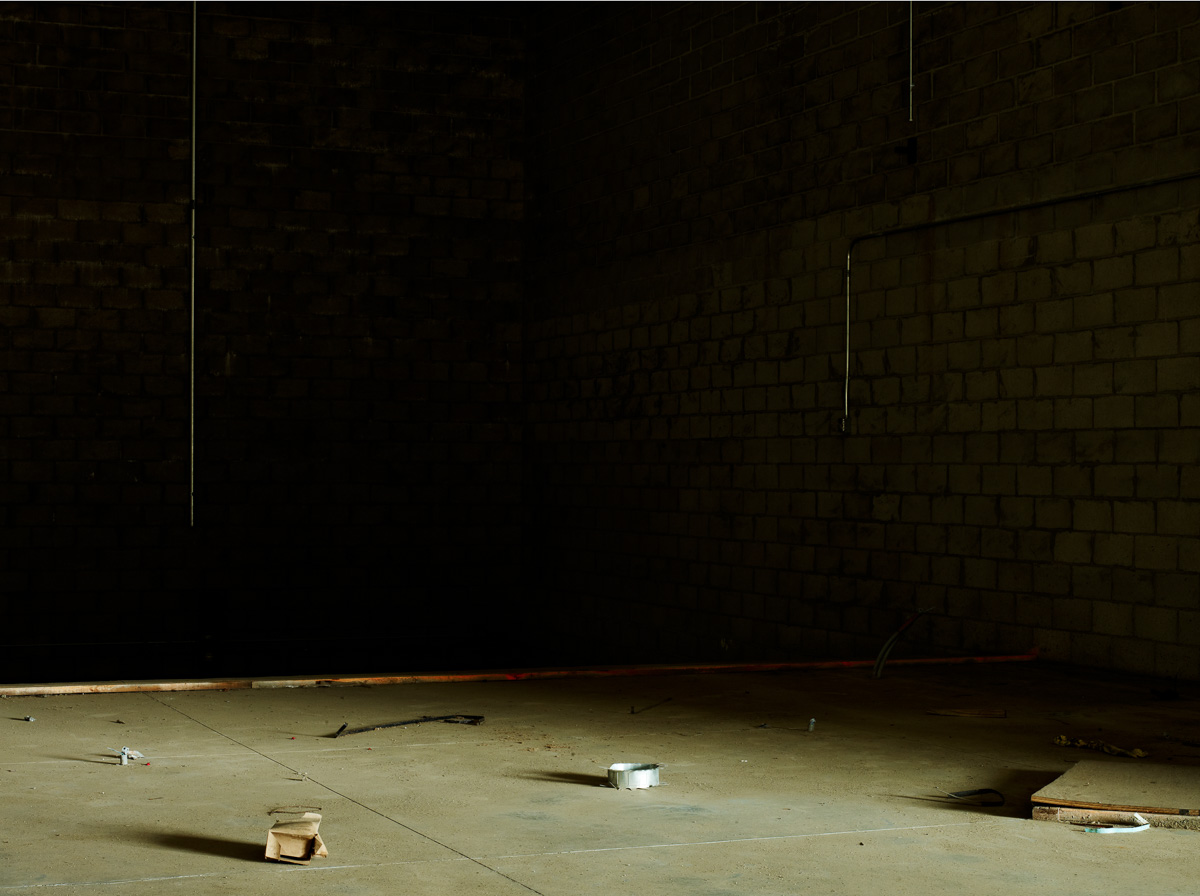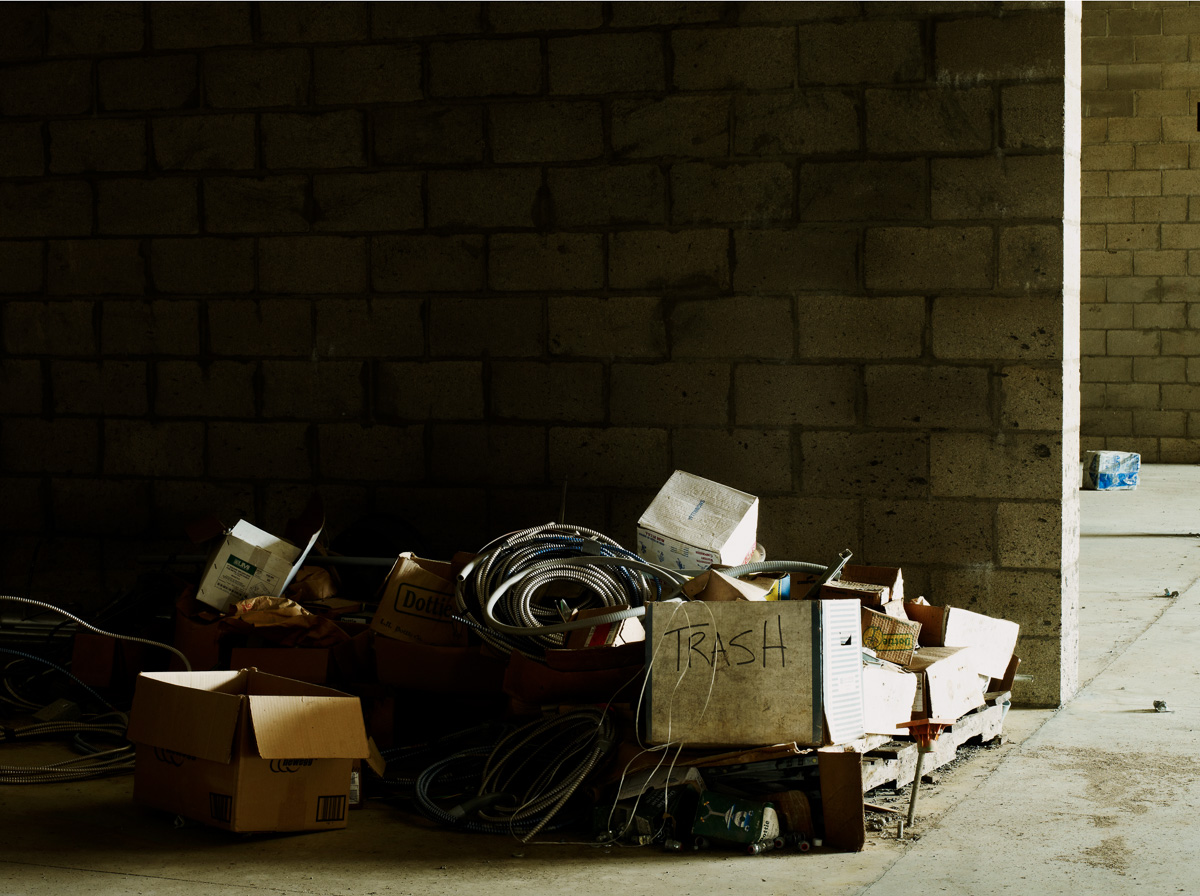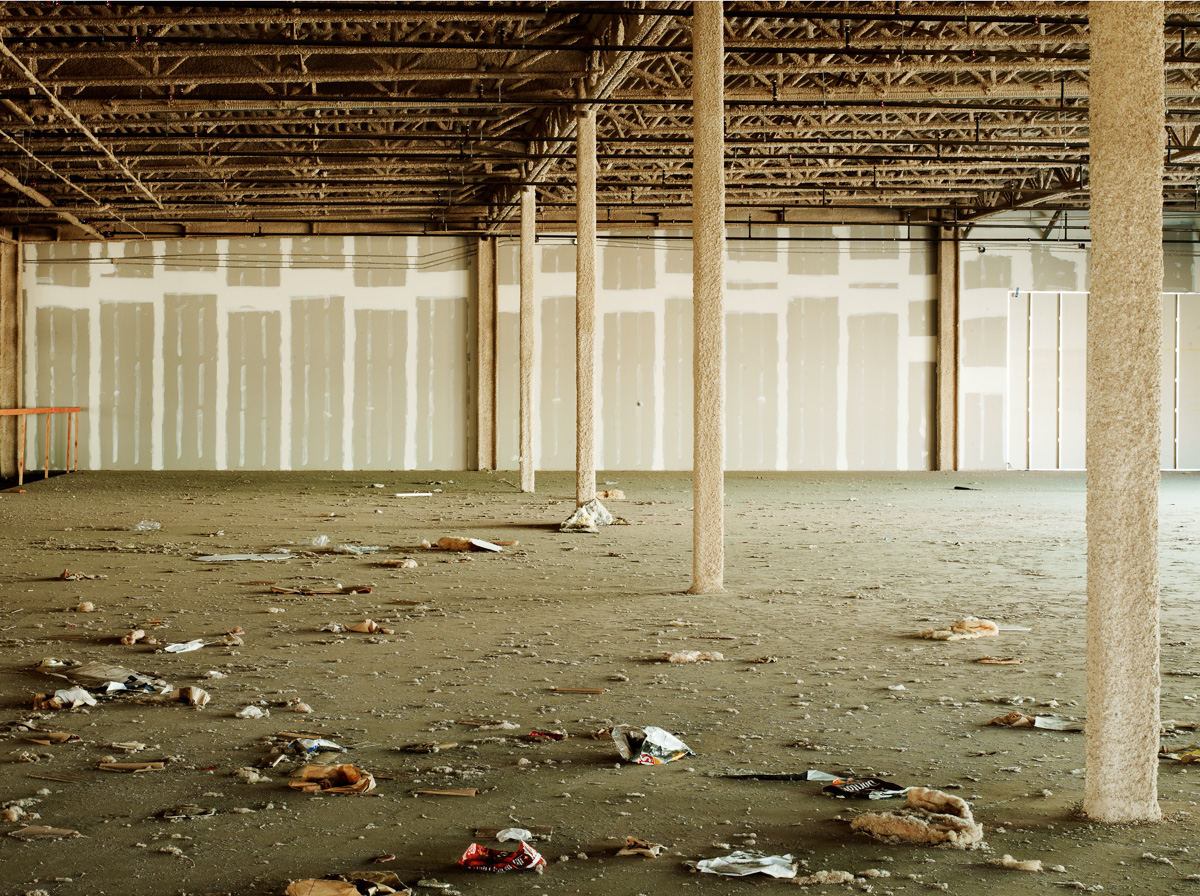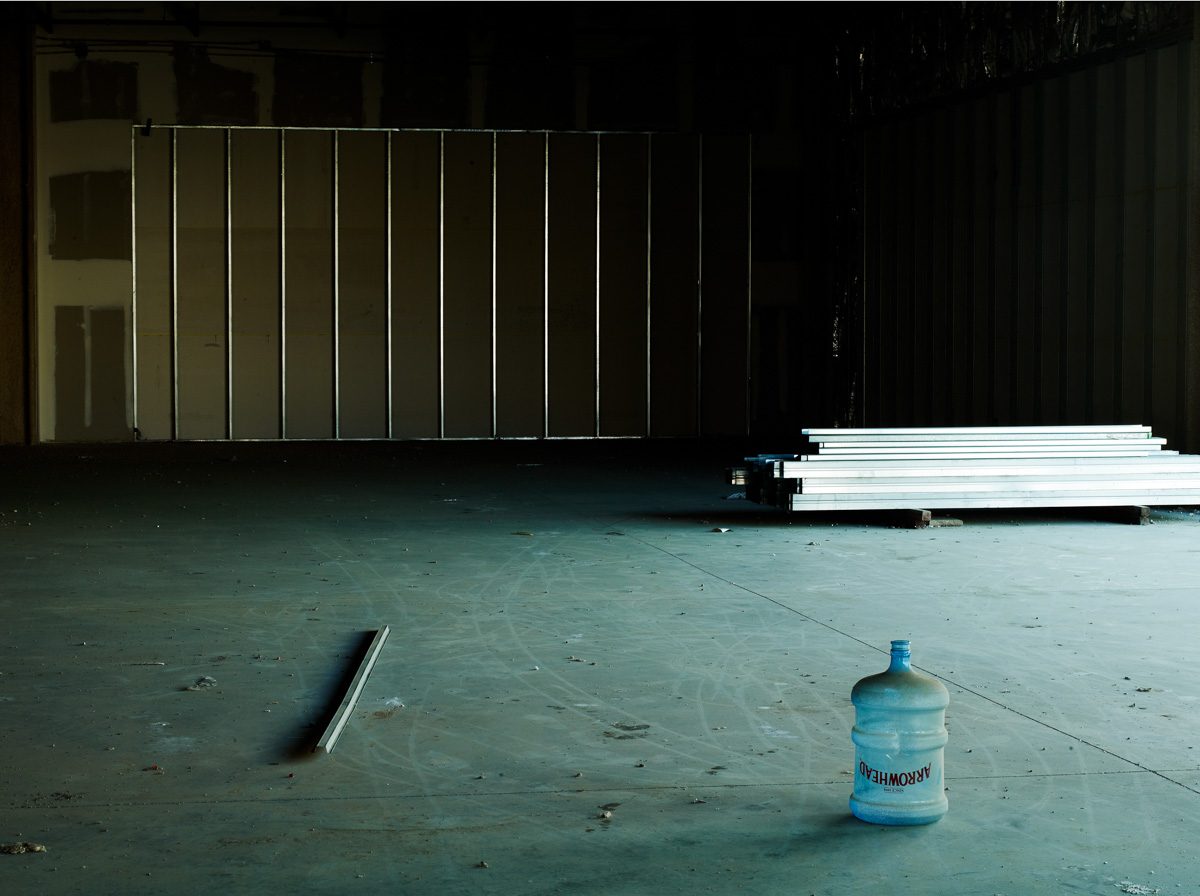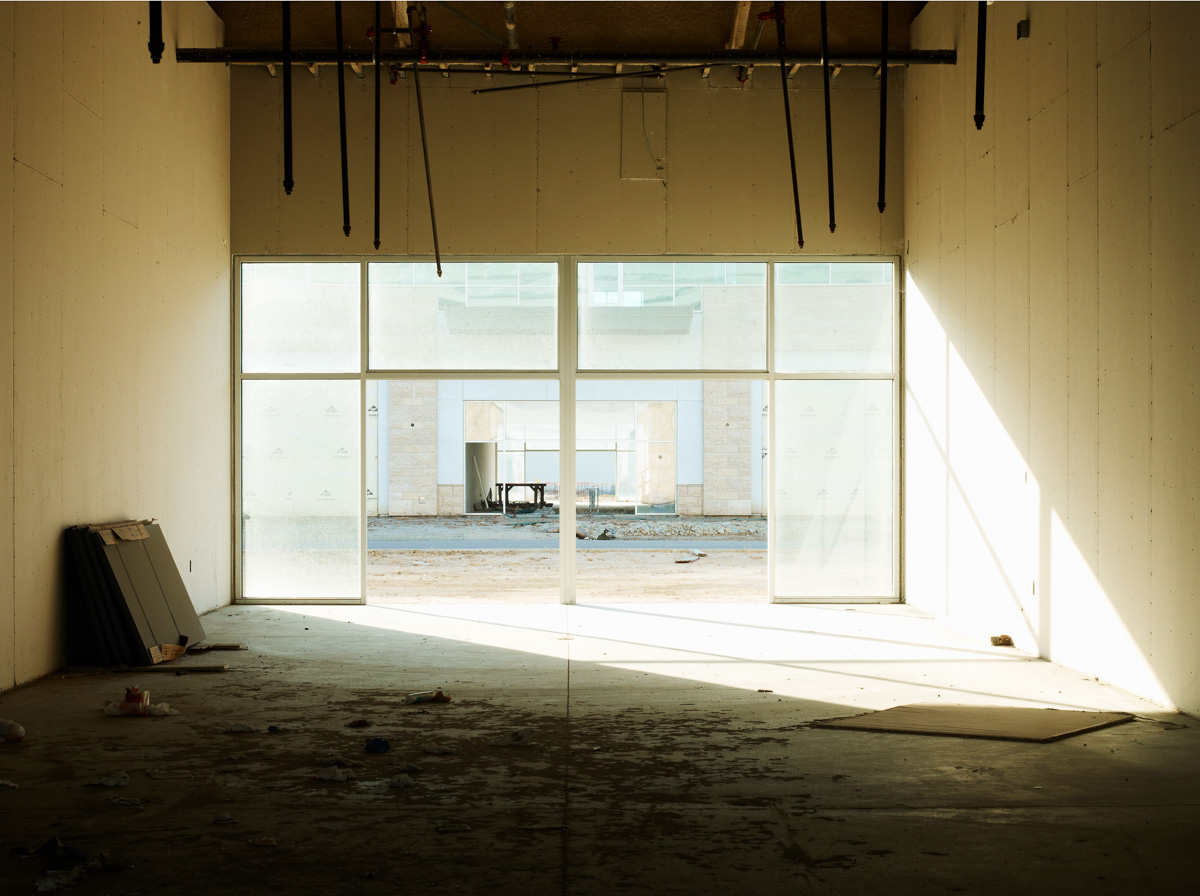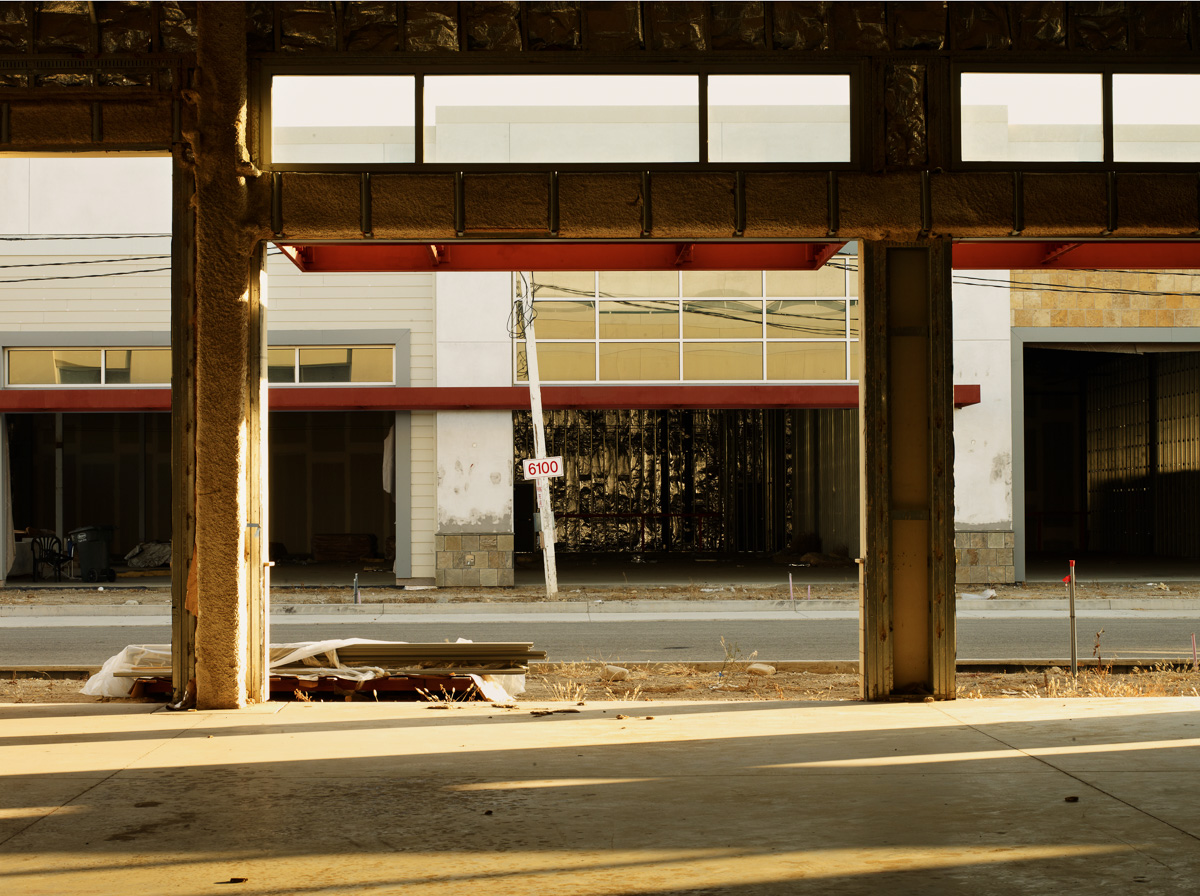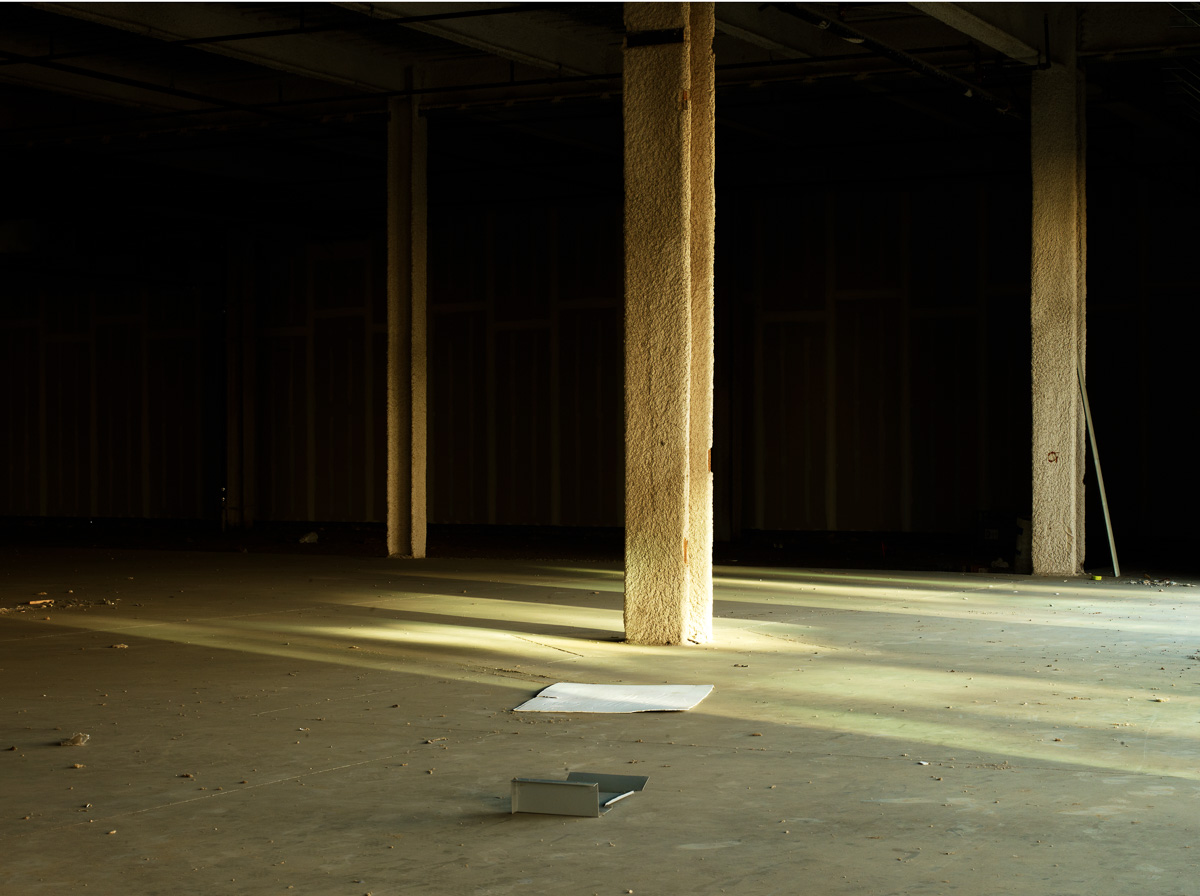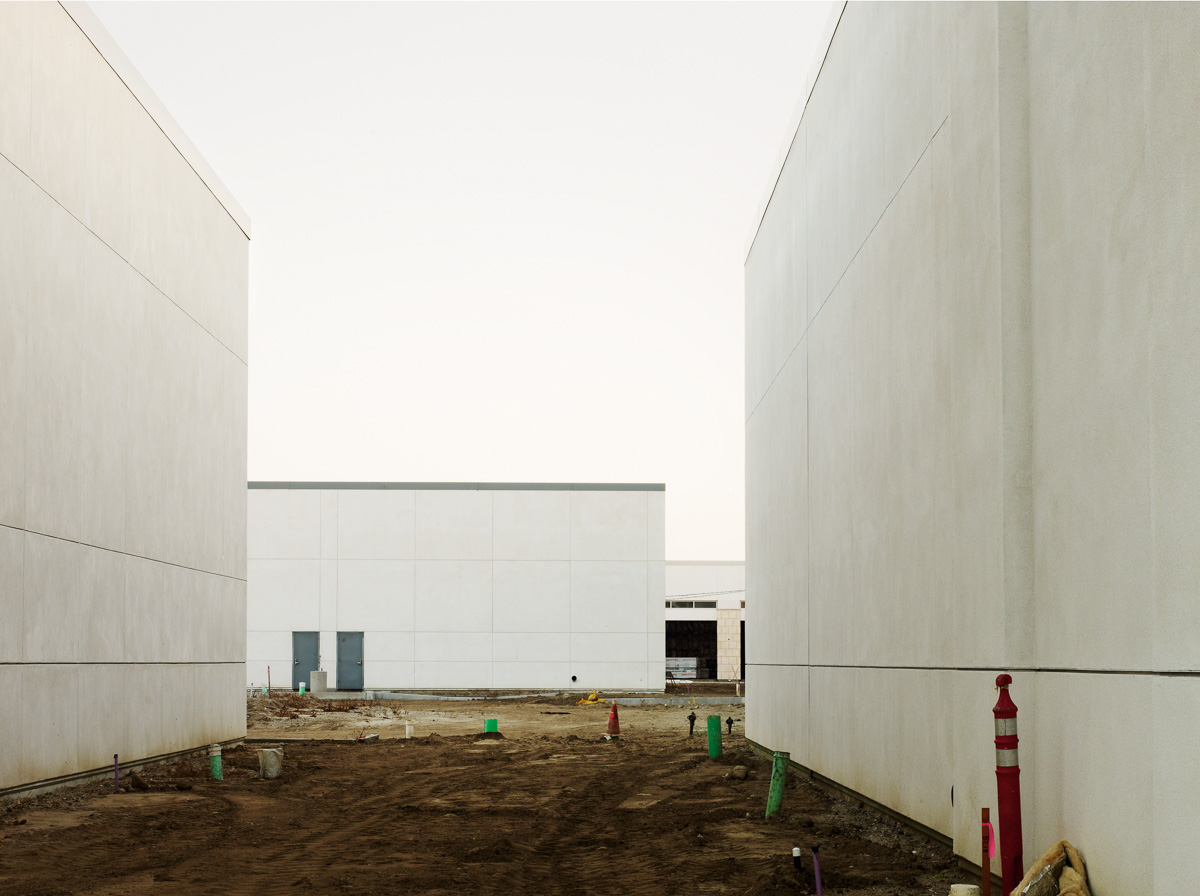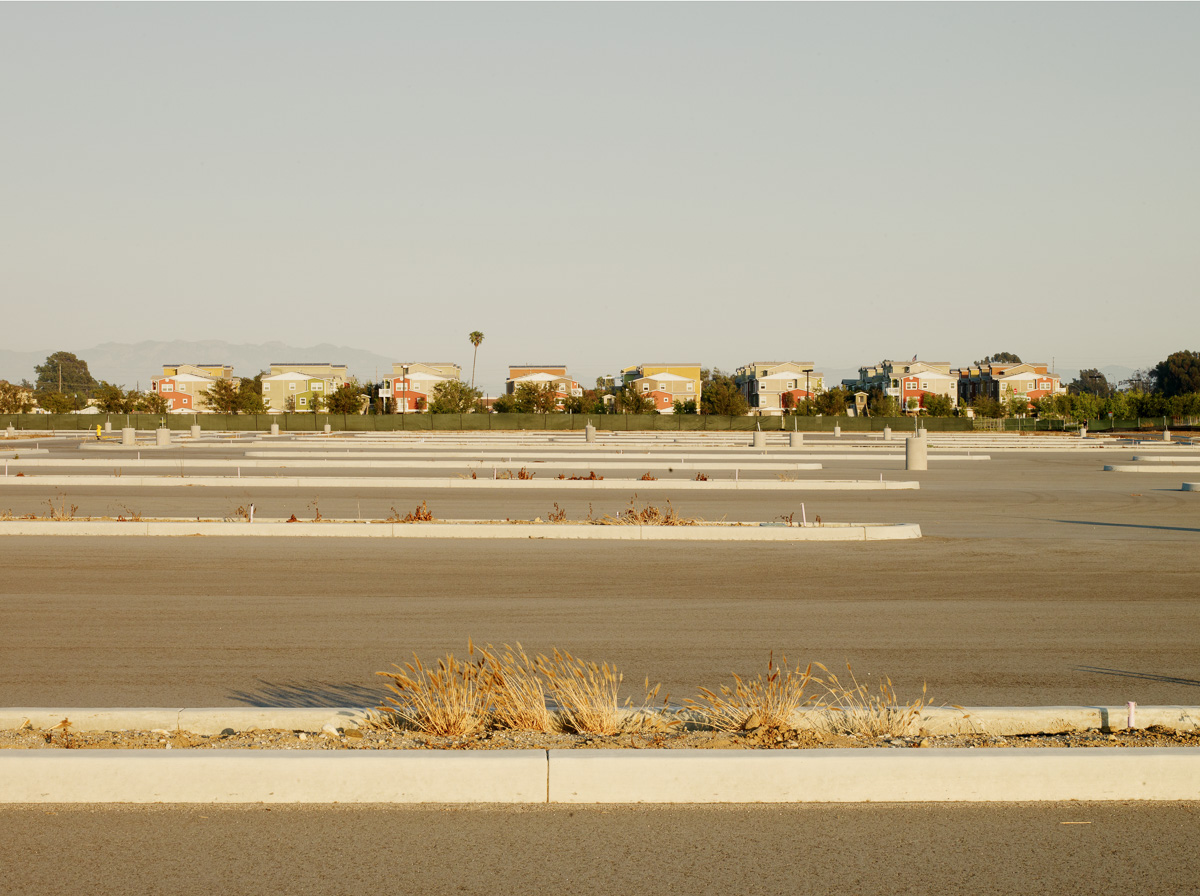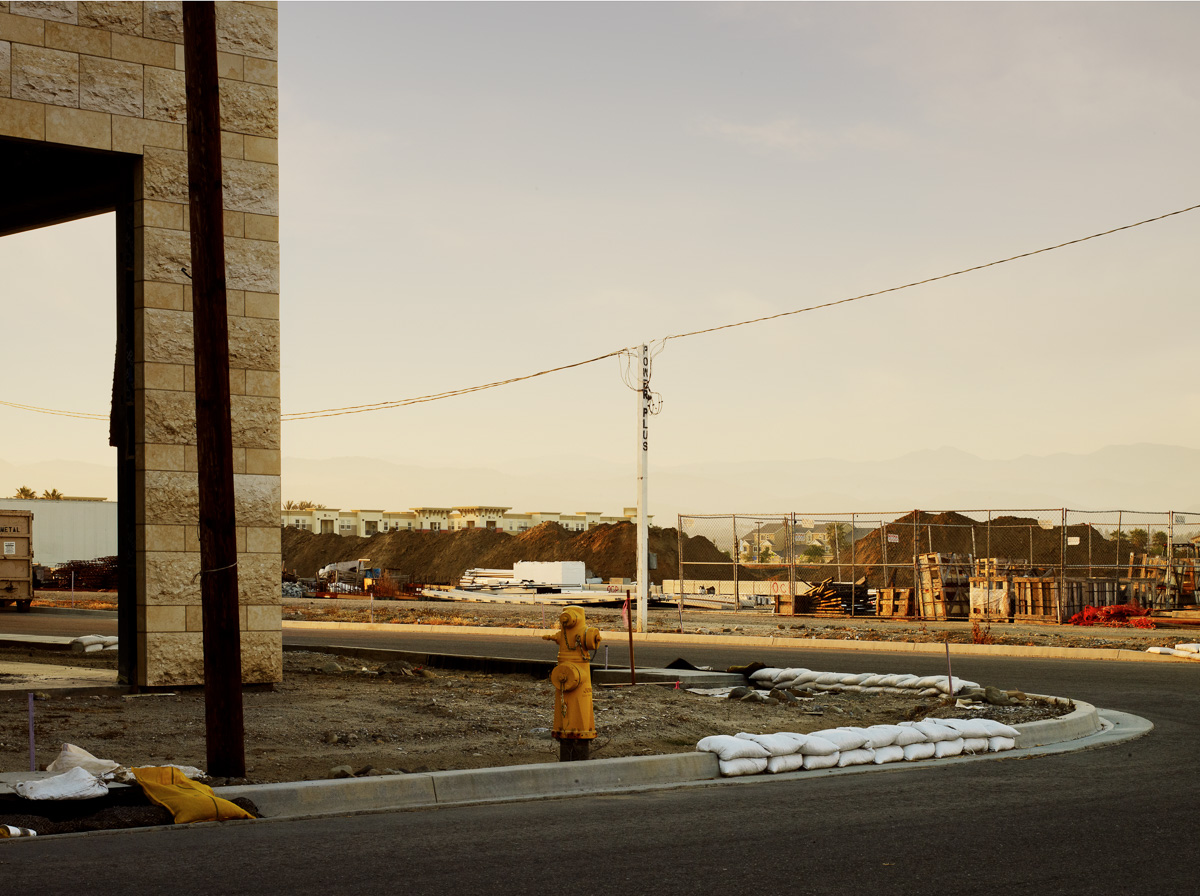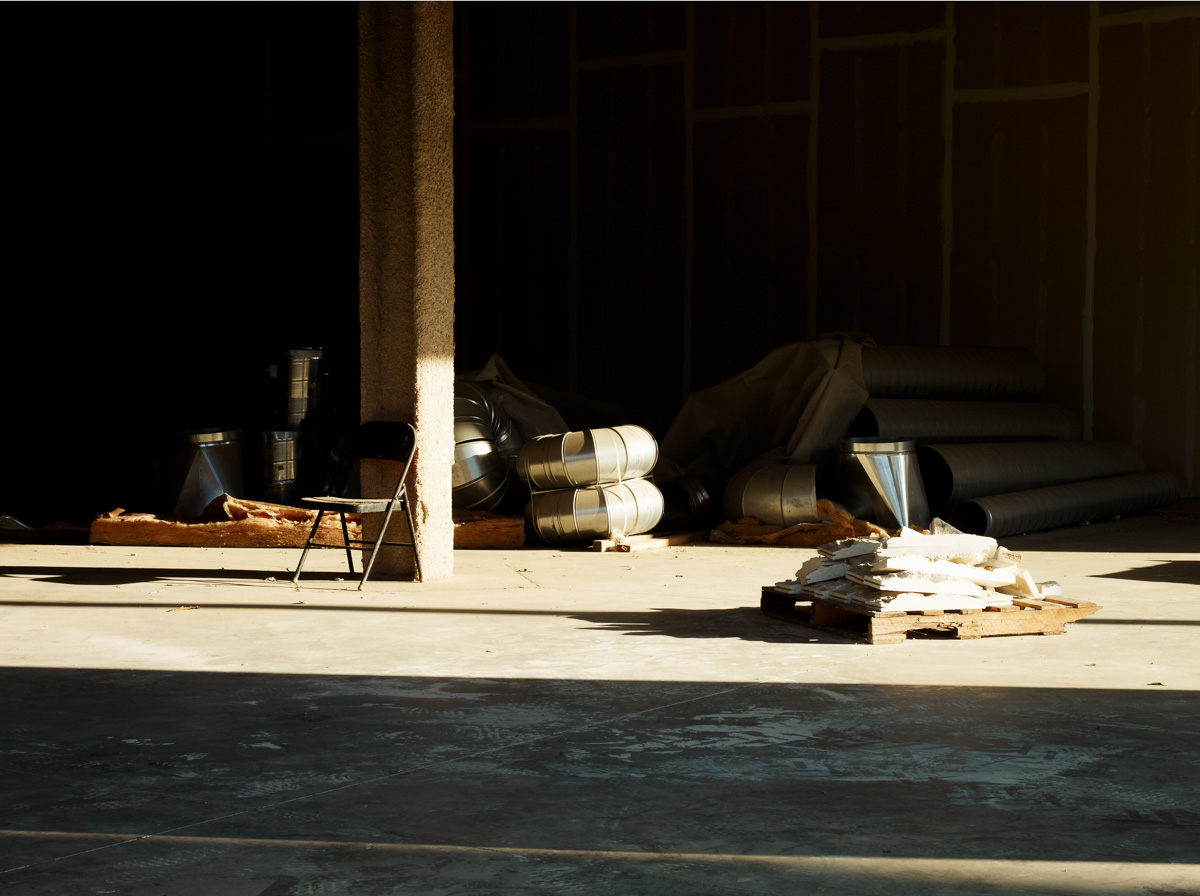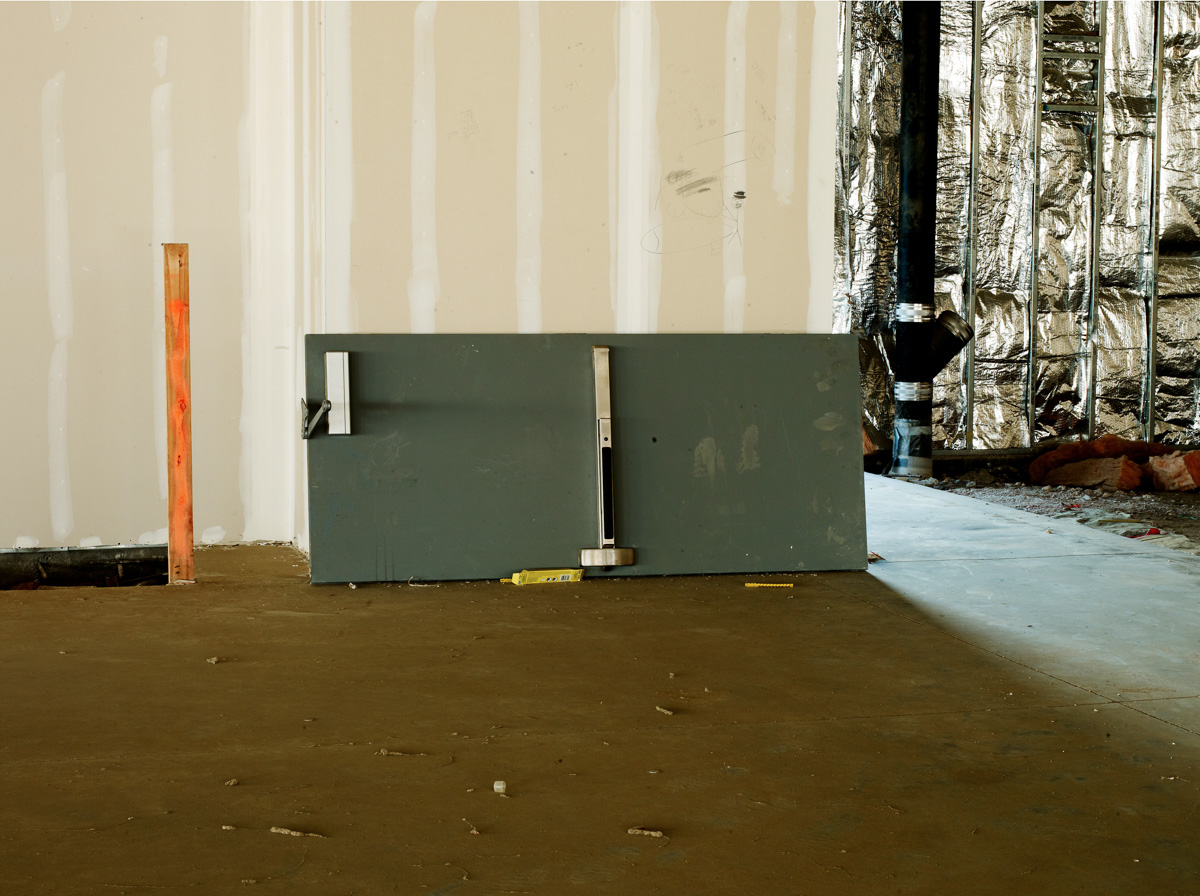 The photographs presented here were made at The Collection in Ventura, California - a 600,000 square foot retail center described by the developer as an "open-air, lifestyle center...offering designer shops, fine dining establishments and signature entertainment venues."
The Collection is a part of RiverPark, the largest development in Ventura history. Often described as a 'city in a city', the master-planned development consisted of over 700 acres of schools, homes and apartments converted from some of the richest farmland in California. Construction began in 2004 at a cost of over $750 million, and new home buyers flush with cash from easy access to credit were lured to RiverPark and The Collection with promises of Whole foods and REI stores.
Due to the economic collapse of 2007-2008, the project stalled mid-construction leaving a vast open infrastructure littered with the signs of work interrupted.
With these photographs I wanted to explore the formal, psychological and ideological tension in these nascent economic spaces. In what appears to be a wasteland, are we able to envision these places in their future finished states from subconscious recollection? For a generation raised in the aisles of these floorplans all across America, it is uncannily apparent: The snack bar will be here. Theaters one thru six to the right. The checkout counter to the left of the entrance. In the aesthetics of failure these abandoned sites present, this cognitive dissonance becomes visible and even, perhaps, an alternative imaginable.
On March 29, 2010 an impromptu ribbon cutting was held at The Collection to announce the first business to officially open - a 99 Cent Store. A petition against the store received more than 50,000 signatures in the first week and halted it's opening. In 2012, Target opened it's doors, followed by REI and Whole Foods in late 2013.